Participate in RFID Journal Live 2012 in USA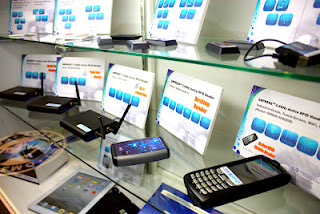 The10th annual conference and exhibition, RFID Journal LIVE 2012, has achieved a thrilling closing on 5 April, 2012. This 3-day mega event successfully attracted trade visitors from countries worldwide as well as provided an excellent platform for technology providers to share experience and showcase their innovative RFID solutions. Both visitors and exhibitors have expressed positive feedbacks with compliments and highly recommended this event as the world's most important RFID event.

Having been the first year to participate in this world class RFID exhibition, Hong Kong RFID Ltd. is delighted to announce that it has achieved great success throughout the event. Through the display and demonstration of various RFID solutions in an interactive approach, the shows have drawn the attention of numerous global trade visitors. The exchange of experience and technological knowledge with the industry leaders has helped each other to progress significantly in the field.

HK RFID participated Coolest Demo in last RFID Journal LIVE with its Garrison Rugged 2.4GHz Active RFID Tag:

Hong Kong RFID calls its Garrison Rugged 2.4Ghz active RFID tag the world's strongest tag. The tag is small and light, meets the IP65 standard and delivers great performance. With Hong Kong RFID's Empress readers, the tag can be read within a radius of 3 meters to 50 meters, making it suitable for a wide range of applications, such as asset tracking, vehicle tracking and warehouse management.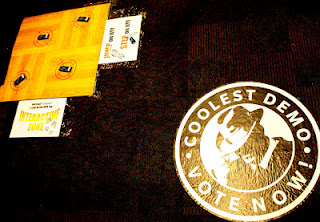 With such a great and fruitful experience, we are enthusiastic to continue participating in the diverse events to promote our RFID technology to the public and facilitate exchange in the industry.

In June 2012, we are going to participate in the Retail Asia Expo, which will welcome many of the world's largest retail operators to Hong Kong. At the time, we will showcase and demonstrate our latest and most innovative RFID solutions, which you could play around with the various solutions. This would definitely be an invaluable experience to help improve your business operations.

Let come to learn more about our innovative applications. Hope to see you there!